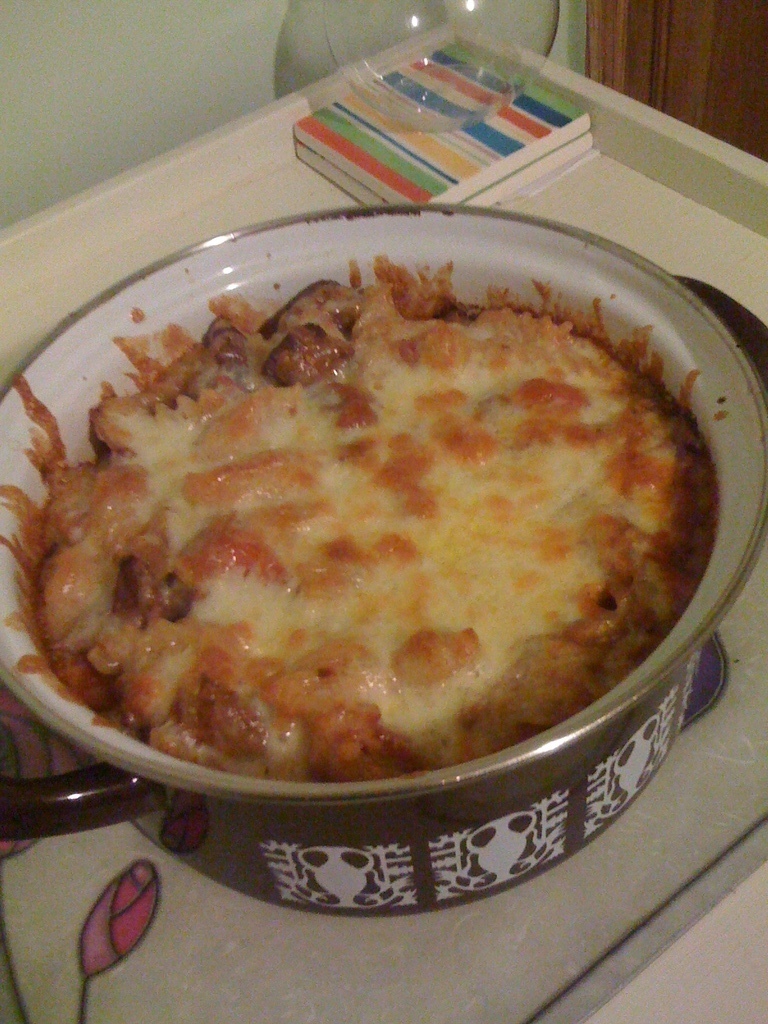 We cooked this dish after it had snowed and we were freezing. It is so warming and hearty, perfect for cold winter nights! We used fussilli pasta but I feel it would be better wth spaghetti so you get the impression of bolognaise.
500g cubed beef
Enough spaghetti for 2
1 large red onion
3 rashers of bacon
1 tin of chopped tomatoes
1 tbs tomato puree
1 tbs brown sauce
150g cheddar cheese
2 beef stock cubes
1 tsp mixed herbs
1 tsp sage
2 tsp paprika
Prep. Time → 10 min
Cook Time → 20 min
1. 1. Cook pasta according to packet instructions
2. Brown the beef in a large saucepan and then add the onions until going soft.
3. Cut the bacon and add to the beef, then season with the herbs and spices.
4. Add the chopped tomatoes, puree and brown sauce and mix together with the crumbled stock cubes. Once the meat mixture has simmered for ten minutes, drain the pasta and add to the beef.
4. Stir well and pour into an oven proof dish. Top with grated cheese (parmesan would also work very well) and bake in the oven for 20 minutes or until golden brown.
2. Serve with a big piece of buttered bread.
main courses, bake, beef, cheese, pasta, bolognaise, chopped tomatoes February 05, 2012 19:29