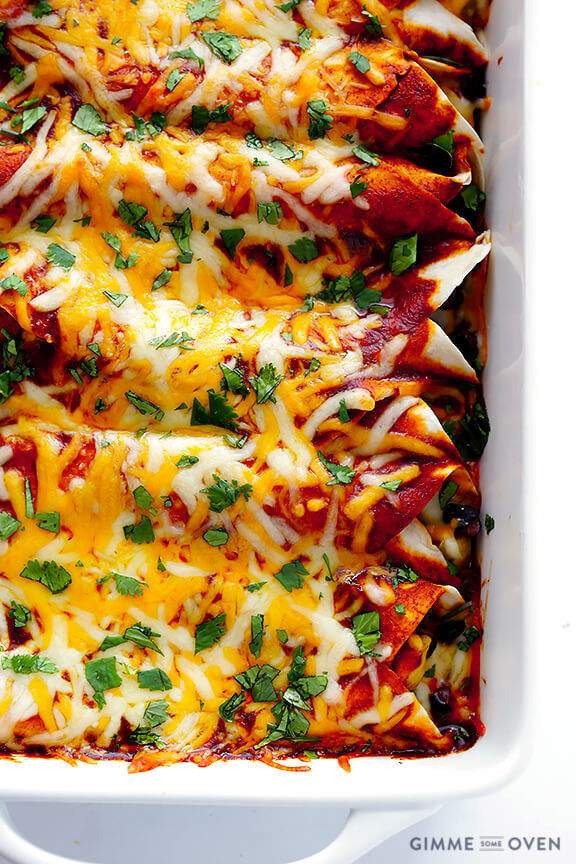 Ingredients
2 tbsp avocado oil ( or other neutral oil)
1 onion, peeled and diced
1 rotisserie chicken, meat shredded
1 4oz can diced green chiles
1 15.5 oz can black beans, rinsed and drained
1 small can kernel corn, drained
8 to 10 large flour tortillas
3 cups (at least) mexican blend shredded cheese
1 batch red enchilada sauce (recipe also on my recipefy) or 1 can store bought enchilada sauce ((make the sauce it is fantastic, doesn't take long to make and tastes way better))
chopped fresh cilantro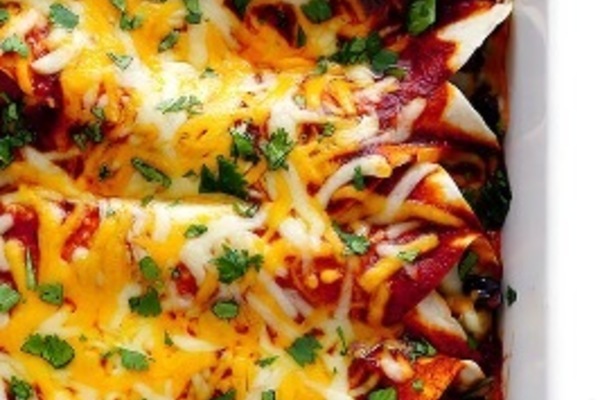 1. Preheat oven to 350 F. Prepare your enchilada sauce.
2. In large saute pan, heat oil over med-hight heat. Add onion and saute for 3 mins, stirring occasionally. Add the green chiles and saute for 6 mins, stirring occasionally. Add the shredded chicken and remove from heat and set aside.
3. To assemble the enchiladas , set up an assembly line including the tortillas, enchilada sauce, beans, corn, chicken mixture and cheese. Lay out a tortilla and spread 2 tbsp of sauce over surface of the tortilla. Add beans, corn and chicken mixture in a line down the middle of the tortilla. Sprinkle with 1/3 cup cheese. Roll up tortilla and place in a greased 9x13 baking dish. Repeat with the remaining ingredients. Spread the remaining sauce on top of the tortillas and sprinkle on the remaining cheese.
4. Bake uncovered for 25 to 30 mins. Remove from oven and serve garnished with chopped fresh cilantro.
5. I also served with salsa, green onion and sour cream. Ole
main courses February 12, 2018 04:11
Author From Gimme Some Oven