Ingredients
3 tbsp extra-virgin olive oil
3 tbsp red wine vinegar
2 tsp dijon mustard
2 tsp dried oregano
kosher salt and freshly ground pepper
1 large cucumber
1 med green pepper
1 small red onion
variety of tomatoes
kalamata olives, pitted
1 tbsp capers, drained
feta cheese in brine, cut into thin slabs
extra sprinkle of oregano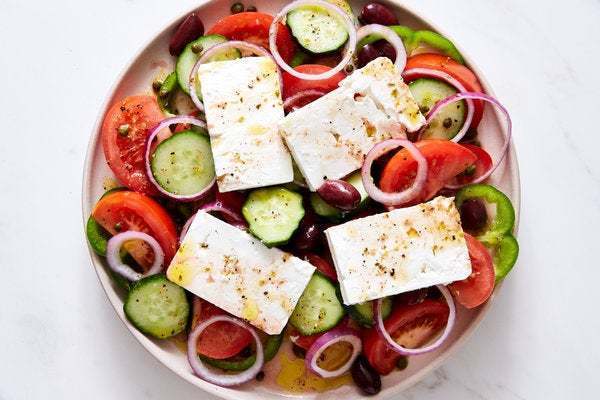 1. Whisk oil, red wine vinegar, mustard and oregano; season with salt and pepper.
2. Toss everything into a large bowl with dressing and toss to coat. Add extra sprinkle of oregano
side dishes March 08, 2023 01:53
Share the recipe with your friends
No one has liked this recipe.
0 comments