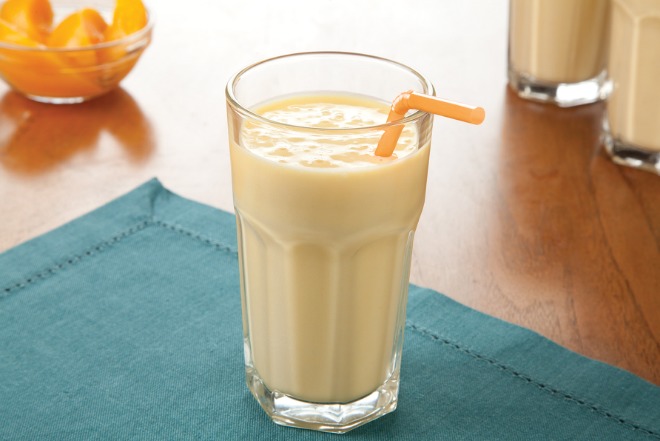 1 cup nonfat vanilla Greek yogurt
1 cans (15 oz.) Del Monte Lite® Yellow Cling Sliced Peaches, undrained
1 small ripe banana
1 tsp. vanilla extract
1. Combine all ingredients in a blender. Secure with lid and puree until smooth.
drinks, banana, peaches, yogurt July 14, 2013 08:09
Author springpad.com/#!/Del_Monte/not...
Share the recipe with your friends
No one has liked this recipe.
0 comments