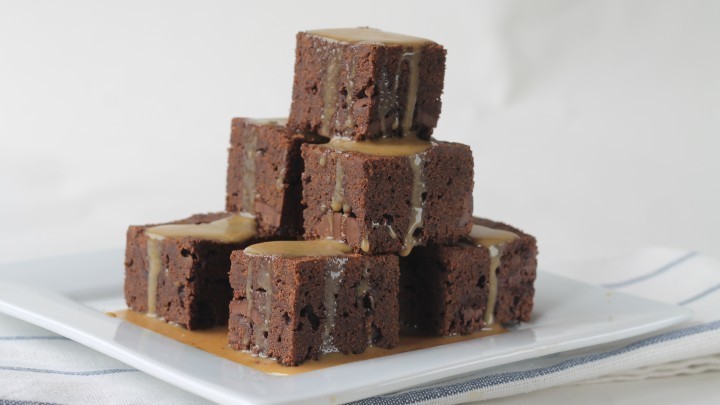 Ingredients
for 18 pieces
1/3 cup light olive oil
200g dark cooking chocolate, chopped
¾ cup Natvia
3 eggs, whisked
½ cup no added sugar apple sauce
1 teaspoon vanilla extract
¾ cup spelt wholemeal flour
1/3 cup cocoa powder
1 cup frozen raspberries
1. Preheat oven to 180°C. Spray a slice tray with oil and line the base with baking paper.
Stir oil and half of the chocolate in a saucepan over low heat until melted, remove from heat, stir in Natvia and set aside to cool slightly.
eggs, apple sauce and vanilla together and add to chocolate mixture.
Sift flour and cocoa over wet mix, stir to combine then stir through remaining chocolate.
Gently stir through raspberries and pour batter into prepared tray.
Bake for 20-25 minutes or until an inserted toothpick comes out clean, and set aside to cool.
Cut into 18 pieces to serve.
desserts, baking, breakfast, gluten free, natvia only, snacks, vegetarian March 12, 2015 02:35
Author Weigh It Up
Share the recipe with your friends
No one has liked this recipe.
1 comment