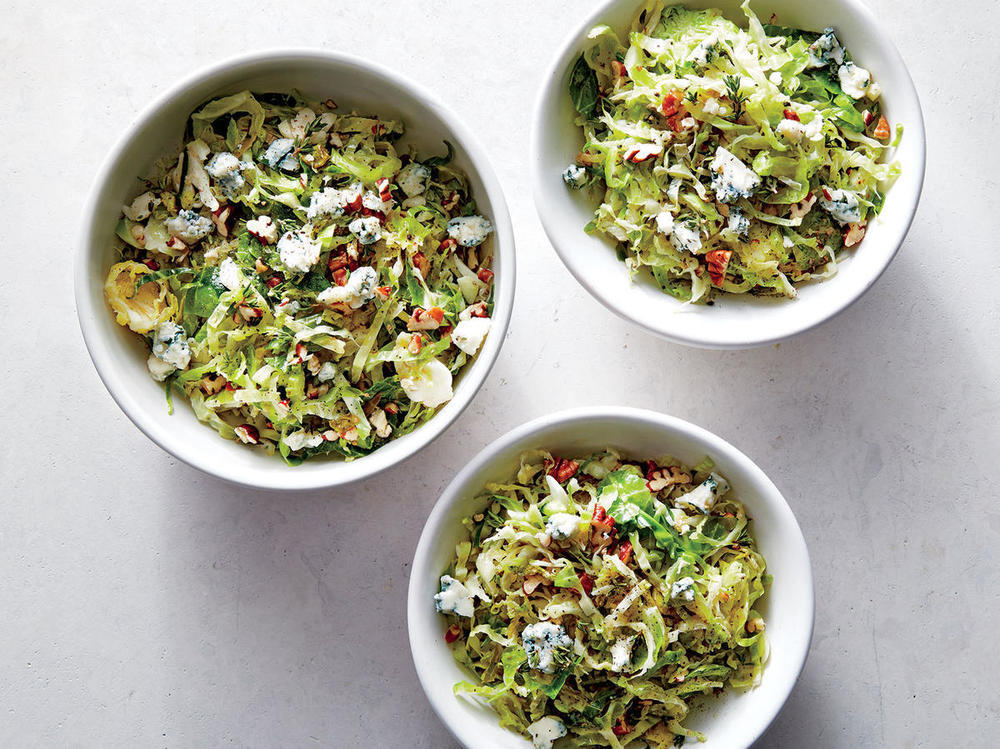 Ingredients
for 4 servings
1 tablespoon olive oil
12 oz shaved or halved Brussels sprouts
1/4 cup chopped toasted pecans
2 tablespoons apple cider vinegar
1/4 teaspoon kosher salt
1/4 teaspoon black pepper
1 teaspoon chopped fresh thyme
2 tablespoons crumbled blue cheese
1/4 cup cranberries (optional)
Prep. Time → 15 min
Cook Time → 5 min
1. Heat olive oil in a large nonstick skillet over medium-high. Add Brussels sprouts; if shaved cook 2 to 3 minutes or until slightly wilted, stirring occasionally. If halved, cook sprouts until browned.
2. Add pecans, vinegar, salt, and pepper; cook 1 minute or until liquid almost evaporates. Remove pan from heat; stir in thyme. Top with crumbled blue cheese and cranberries, if using.
side dishes, brussels sprouts, fall, winter September 25, 2017 05:43
Author cookinglight.com/recipes/b...
Share the recipe with your friends
No one has liked this recipe.
0 comments