Ingredients
1 cup creme soda
2 envelopes plain gelatin
1/3 cup vanilla vodka
2/3 cup butterscotch schnapps
colored large crystal sugar, for garnish, if desired
Directions
1. Pour soda in a medium saucepan and sprinkle with gelatin. Allow to soak for a minute or two.
2. Heat over low heat, stirring constantly, until the gelatin is dissolved (about 5 minutes). Remove from heat.
3. Stir in the vodka and schnapps.
4. Pour into standard loaf pan (non-reactive metal or glass, approx. 9" x 5"). Refrigerate until fully set (about 3 hours).
5. To serve, cut into desired shapes.
6. Immediately before serving, dip in colored crystal sugar, for garnish, if desired.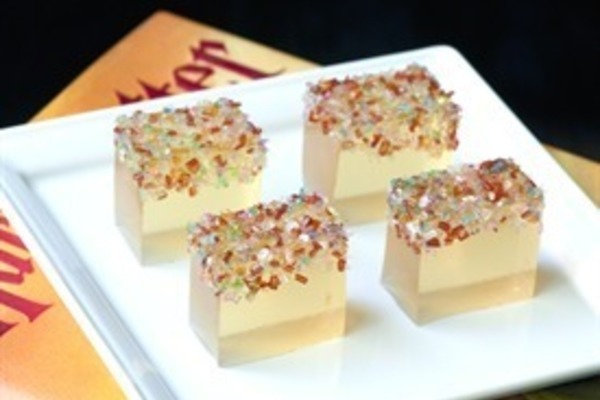 drinks, harry potter, jello, jelly November 09, 2011 04:08