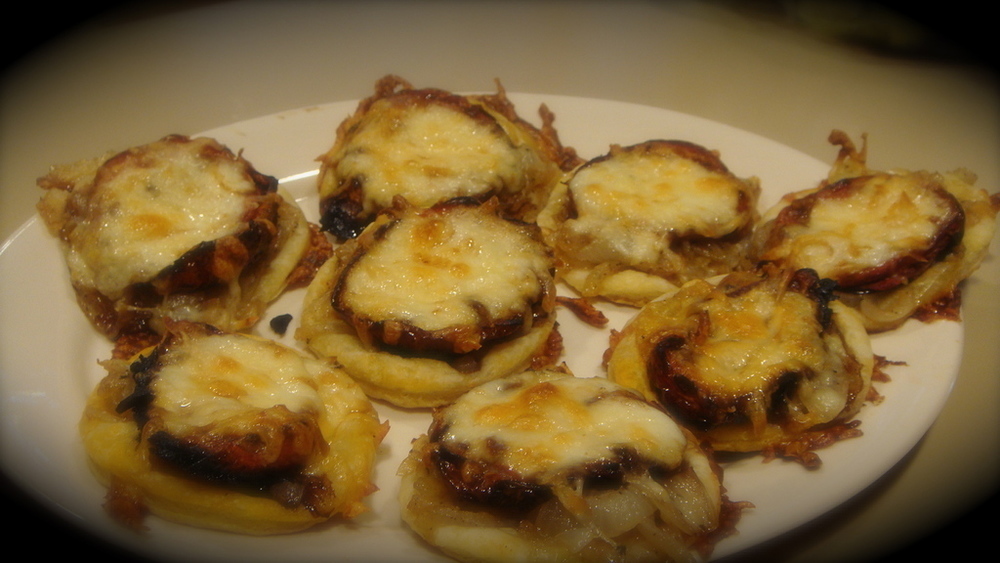 Ingredients
for 18 pieces
12 plum tomatoes, halved lengthwise, cores and seeds removed
4 tablespoons extra virgin olive oil
1 ½ tablespoons balsamic vinegar
2 large garlic gloves, minced
2 teaspoons sugar
1 ½ teaspoons kosher salt
½ teaspoon freshly ground black pepper
5 large yellow onions sliced thin
1 teaspoon black pepper
2 teaspoons herbs de provence
2 sheets of pastry puff dough (found in the freezer section of your local grocer)
½ cup shredded smoked mozzarella cheese
Prep. Time → 1 hr min
Cook Time → 15 min
1. Preheat the oven to 450 degrees F.
2. In a large, heavy skillet, heat the oil over low heat. Add the onions, salt, pepper, herbs de Provence, and sugar. Stir to combine. Continue cooking over very low heat, stirring occasionally, until the onions are caramelized and dark golden brown, about 45 minutes to 1 hour. The key to the perfect caramelized onions is patience! Don't try to "speed" the process up by increasing the heat. Believe me, your mouth will be rewarded when you taste the sweet smokiness of these perfect onions.
3. Meanwhile, arrange the tomatoes on a sheet pan lined with aluminum foil, cut sides up, in a single layer. Drizzle with 3 teaspoons olive oil and balsamic vinegar. Sprinkle the garlic, sugar, salt, and pepper over the tomatoes. Roast for 35 to 40 minutes, until the tomatoes are concentrated (wrinkled looking) and beginning to caramelize.
4. Gently roll out the pastry puff dough to be about a quarter of an eighth of an inch thickness. With a 2 ½ inch circle cookie cutter (I used the top of a drinking glass, which also works great) cut 12 round circles out of the dough.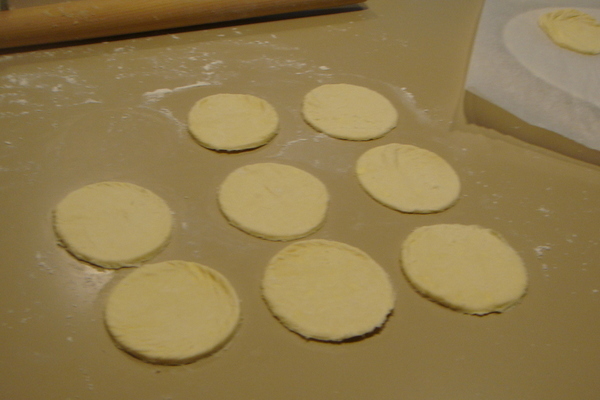 5. Line a baking sheet with parchment paper. Place the pastry puff circles on the baking sheet. With the prongs of a fork poke holes in the dough. This is so that the dough doesn't rise too much when baked. Top each circle with a spoon of caramelized onions, one tomato, and mozzarella.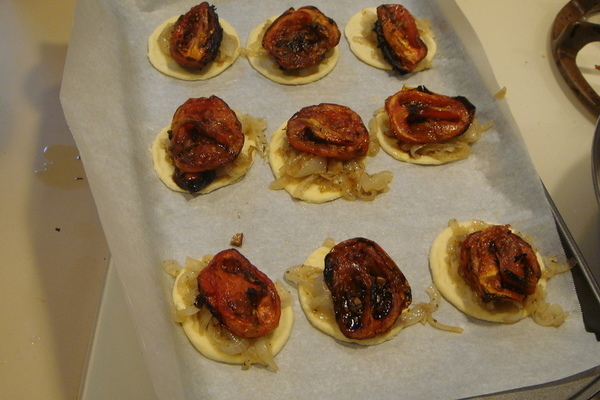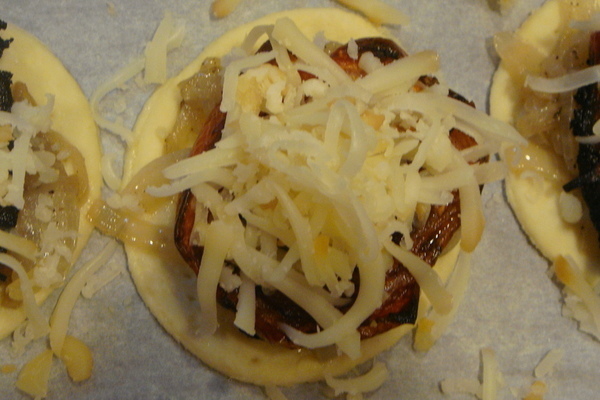 6. Bake the pizzettes at 350 degrees F for 15-20 minutes.
appetizers, pizza, appetizer, italian June 11, 2011 19:52