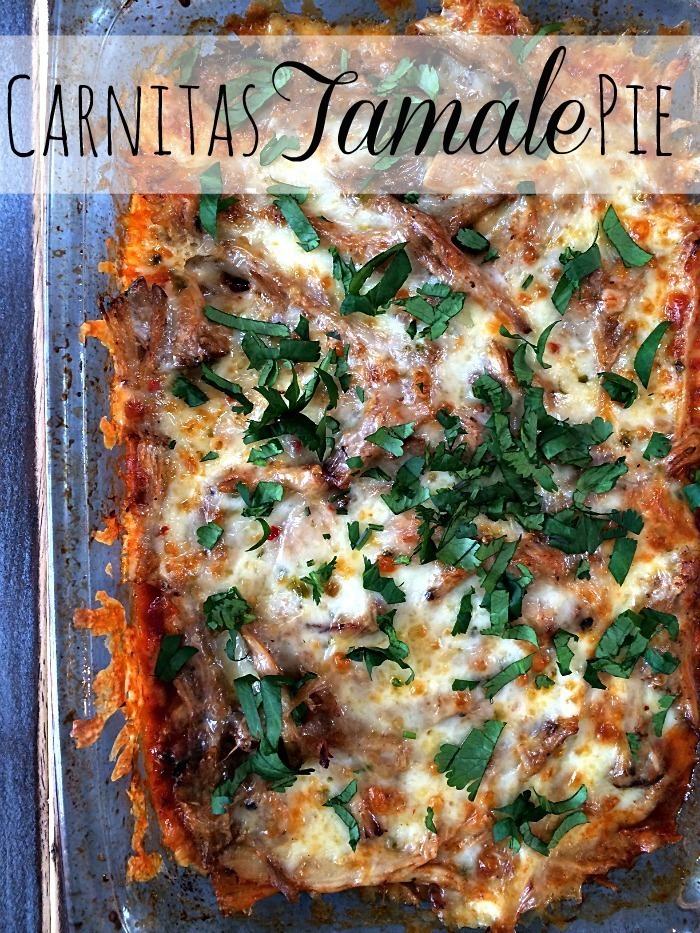 Ingredients
⅔ cup all-purpose flour
½ cup yellow corn meal
3 tablespoons granulated sugar
1 tablespoon baking powder
¼ teaspoon salt
2 tablespoons vegetable oil
1 can diced green chiles
⅓ cup milk
1 egg
1 can cream corn
2-3 cups leftover carnitas
1 cup enchilada sauce
1 cup shredded white cheese (I used PepperJack
1. Preheat oven to 400 degrees. Whisk the cornmeal, flour, salt, baking powder, and sugar. Stir in the oil until the mixture makes soft crumbs. Whisk in the milk and egg. Add the cream corn and green chiles and stir until just combined. Bake in a 9-inch square pan for 25 minutes or until set. (Since it's a tamale-like base, it won't be completely dry like a cornbread. It's supposed to be just a little mushy).
2. Poke holes in the crust with a fork. Pour the enchilada sauce over the crust. Squeeze excess moisture out of the carnitas and arrange on top of the crust. Sprinkle with cheese.
3. Reduce oven temperature to 350. Cover with foil, return to oven, and bake for 20 minutes. When everything is heated through, remove foil and let bake for another 5-10 minutes or until cheese is melted and bubbly browned.
4. Top with freshly chopped cilantro, allow to cool for 5 minutes, and cut into slices or scoop into bowls. Coronas and limes on the side!
main courses January 25, 2016 04:05
Author a-life-from-scratch.com