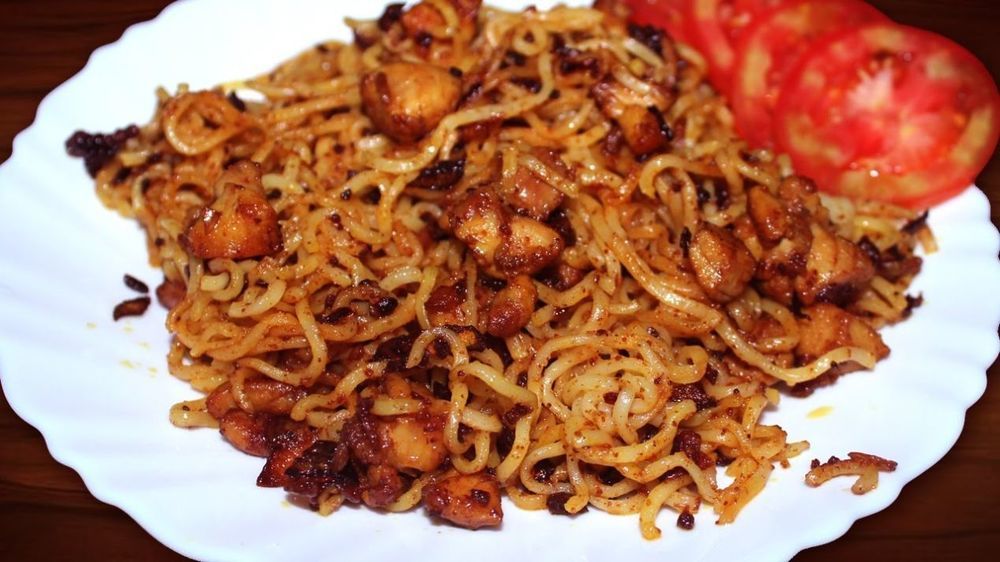 Ingredients
1 pack Maggi
200 gm Boneless Chicken
1 onion sliced
1 tbsp Garlic fine chopped
1 tbsp red chilli powder
1/2 tbsp Turmeric powder
2 tbsp Tomato sauce
Prep. Time → 5 min
Cook Time → 25 min
1. Add salt, red chilli powder, taste maker in chicken pieces in a bowl.
Marinate for 15 mins and keep aside.
Then boil Maggi and keep aside.
Pour oil in a pan.
And then add garlic and onion in a pan, Saute it well.
Cook marinated chicken and cover it.
Mix boiled maggi and chicken.
Add tomato sauce.
Serve hot.
appetizers, breakfast, chicken, maggi, recipe, kids special March 05, 2018 11:47
Author https://hungryforever.com/recipe/...
Share the recipe with your friends
No one has liked this recipe.
0 comments