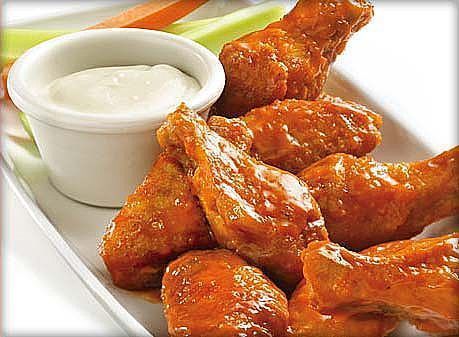 6 chicken breasts, boned, skinned and halved
Salt
Pepper
Garlic powder
Curry powder
Flour
1/4 c. butter or margarine
1/2 lb. fresh mushrooms, thickly sliced
1/4 c. Amaretto di Saronno
Grated rind and juice of 1 lemon
1 1/2 c. chicken broth
1 tbsp. cornstarch
Patty shells
Prep. Time → 30 min
Cook Time → 45 min
1. Cut chicken into 1" wide strips. Sprinkle with salt, pepper, garlic powder and curry
powder. Roll strips in flour. Heat butter or margarine in a large skillet. Brown chicken
pieces on all sides. Add mushrooms, Amaretto di Saronno, grated rind and juice.
Simmer 5 minutes.

Mix chicken broth and cornstarch. Stir mixture into skillet. Stir over low heat until
mixture bubbles and thickens. Season to taste with salt, if necessary. Spoon mixture
into patty shell. Garnish with parsley and diced tomato, if desired. Makes 6 servings.
main courses, chicken saronno April 10, 2011 06:55
Author dev.k from india