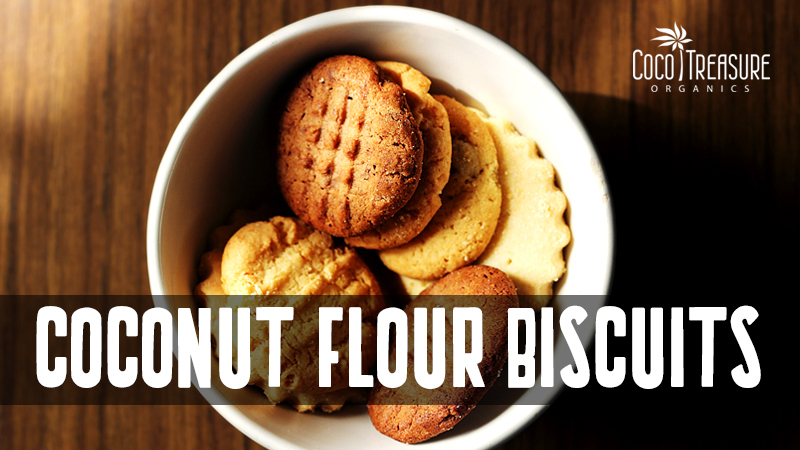 Ingredients
for 6 Servings
½ teaspoon sea salt
½ teaspoon baking powder
½ cup Coco Treasure Organics Coconut Flour
½ cup egg whites
1/3 cup unsalted butter
1 large egg
3 tablespoons water
Prep. Time → 10 min
Cook Time → 20 min
1. Preheat the oven the 350 degrees Fahrenheit.
2. Prepare a biscuit pan by greasing it with butter or cooking spray.
3. In a large bowl, combine the dry ingredients – salt, baking powder, and coconut flour.
4. In a separate bowl, mix the wet ingredients. Once well-blended, slowly add the dry ingredients. Whisk well.
5. Shape ¼ cup of the biscuit batter according to your liking and place them into each hole of the biscuit pan.
6. Bake in the oven for 20 minutes.
8. Recipe Notes: Isn't that quick and easy? Make a few batches ahead to spare you time when you wake up late in the morning. They're a life saver! Now, if these Coconut Flour Biscuits don't impress, try our Basic Biscuit Recipe Using 3-Ingredients.
desserts, biscuits, coco treasure organics, coconut flour, food, recipes, coconut flour biscuits February 13, 2018 05:27
Author https://cocotreasure.com/recipes/coco...
Share the recipe with your friends
No one has liked this recipe.
0 comments