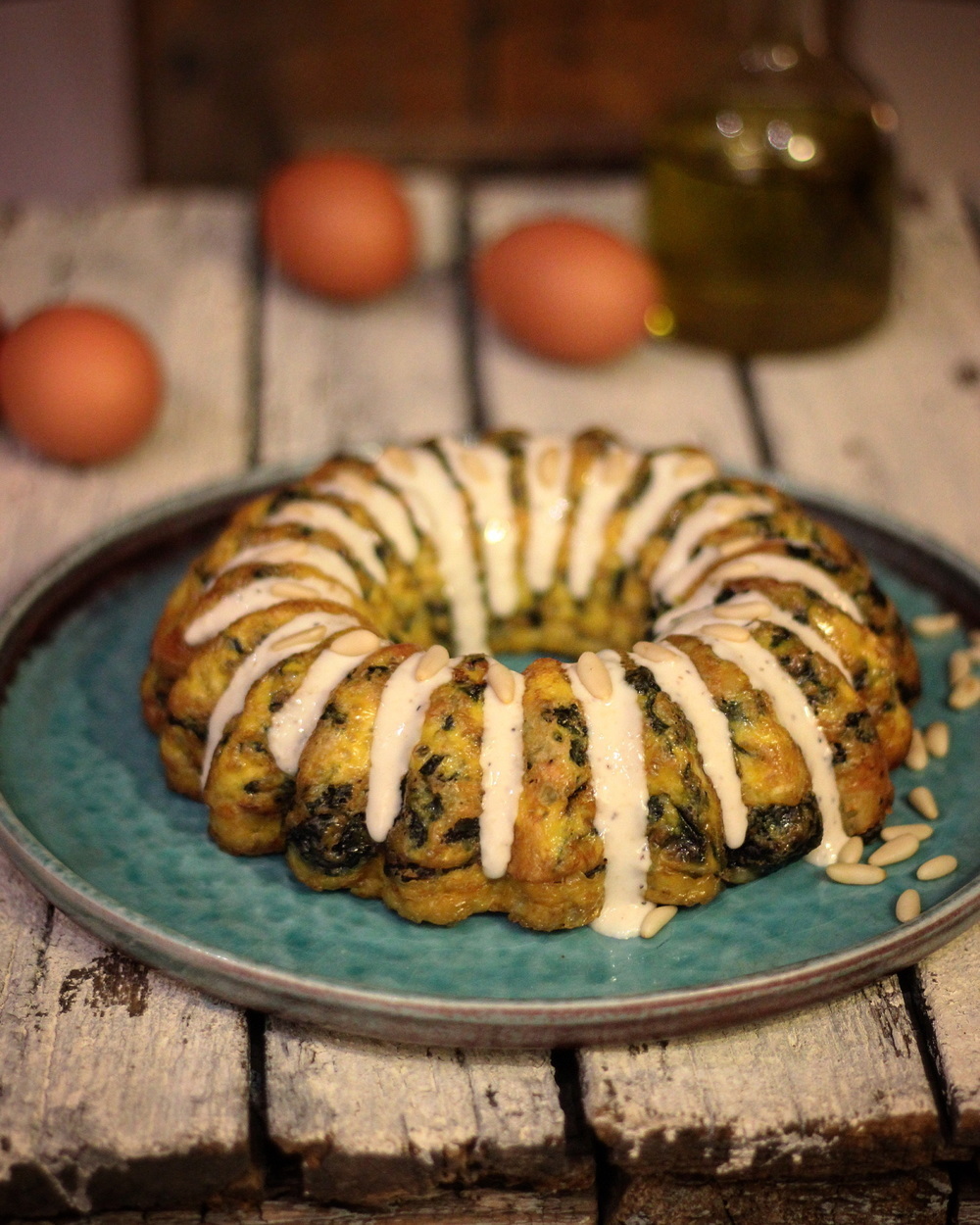 Ingredients
for 6 persone
6 uova
500 g di spinaci
80 g di parmigiano reggiano grattugiato
50 g di emmental o asiago a pezzettini
30 g di pinoli
1 scalogno o 1/4 di cipolla
Olio evo
1 noce di burro
Sale e pepe
Prep. Time → 30 min
Cook Time → 25 min
1. Lavare e tagliare gli spinaci. Sbollentateli in poca acqua salata per circa 3 min.
2. Rosolate lo scalogno sminuzzato nell'olio e con una noce di burro e aggiungere gli spinaci senza sgocciolarli troppo.
Cuocere a fuoco vivace finché l'acqua sarà evaporata.
3. Sbattere le uova in una terrina in una forchetta e unite i formaggi, i pinoli, gli spinaci, il sale e il pepe. Amalgamare bene.
4. Versate il composto in una stampo a corona imburrato e infornare a 180 gradi per circa 20 min.
5. Sformate in un piatto di ceramica e rimettere in forno per 5 min sotto il grill per la doratura.
main courses, formaggio, spinaci, uova December 17, 2017 10:48
Share the recipe with your friends
No one has liked this recipe.
0 comments