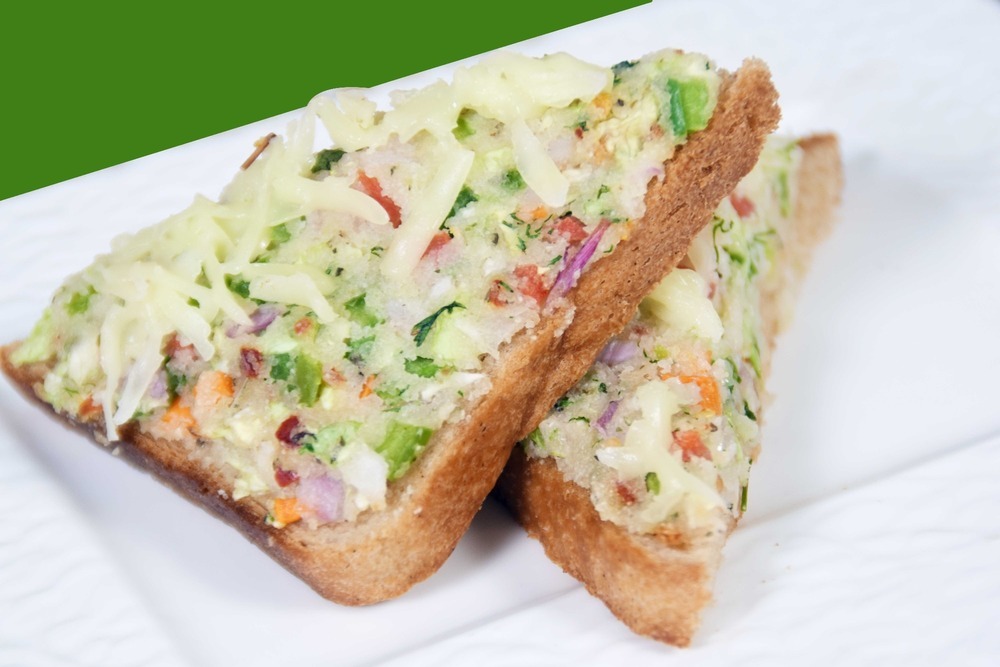 Video
1 Cup Chopped Vegetables
(Carrot, Capsicum,Cabbage,Tomato,Onion),
4 Slice Brown Bread,
2-3 Tbsp Cream,
2 Tbsp Semolina(Rava/Suji),
1 Tbsp coriander,
1 Tbsp Chill Flakes,
1 tsp Oregano,
Salt to Taste.
Grated Cheese for Garnishing.
Prep. Time → 10 min
Cook Time → 30 min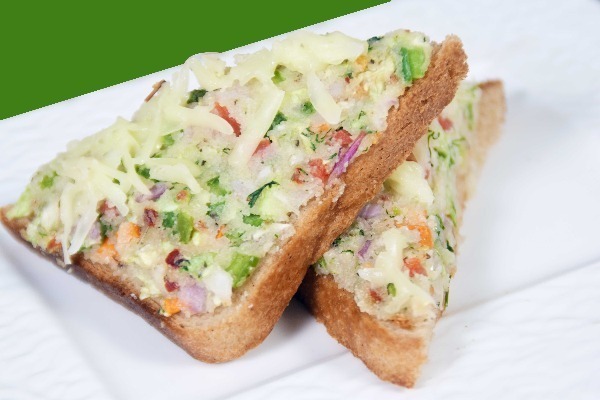 1. Take chopped vegetables in a bowl.
Add cream, semolina(rava),coriander,chill flakes, oregano & salt & mix all ingredients well.
Apply this mixture on bread.
Bake it at 180*C for 15-20 minutes or till it becomes crispy from the bottom side.
After removing from oven spread grated cheese on top.
Serve hot.
starters, semolina toast, rava toast, quick suji toast, crispy suji toast, easy appetizer, suji veg toast, rawa cheese toast, quick toast recipe, quick appetizer March 28, 2016 14:56