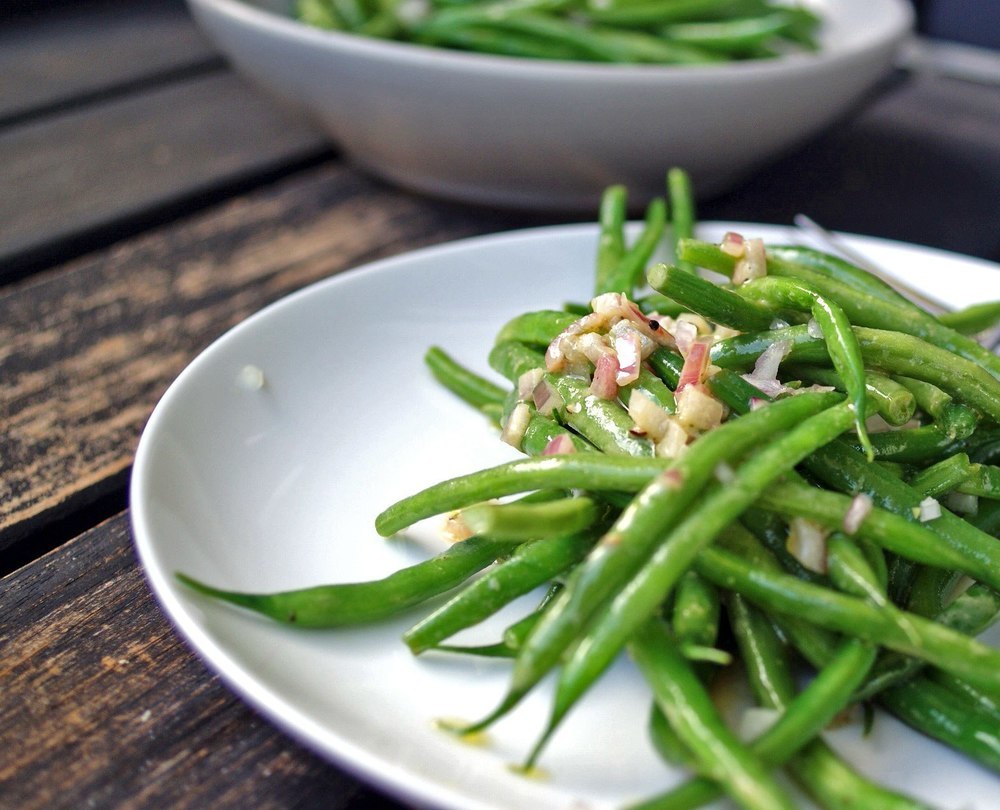 Ingredients
for 4 servings
2 tablespoons extra-virgin olive oil
1/4 cup minced fresh shallot
2 teaspoons sherry vinegar
1/2 teaspoon grainy mustard
1/2 teaspoon minced fresh rosemary
1/4 teaspoon kosher salt
1/4 teaspoon black pepper
1 (8-oz.) pkg. microwave-in-bag haricots verts
Prep. Time → 5 min
Cook Time → 5 min
1. Heat olive oil in a small skillet over medium-low. Add minced shallot; sauté 4 minutes. Remove pan from heat; stir in vinegar, mustard, rosemary, salt, and pepper. Cook haricots verts according to package directions; toss with shallot mixture.
side dishes, green beans, haricots verts, summer September 26, 2017 06:31
Author cookinglight.com/recipes/h...
Share the recipe with your friends
No one has liked this recipe.
0 comments