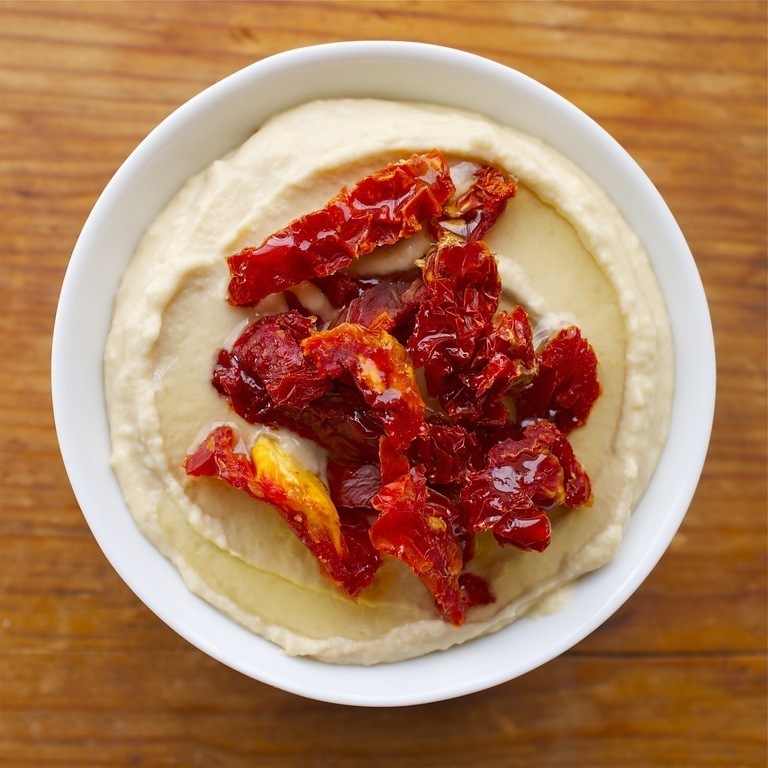 Ingredients
for 1 person; 2 open-face sandwiches.
When I'm in a hurry I make this quick Hummus sandwich and with more time I add the other toppings.
2 slices of Whole Wheat Bread.
2 tablespoons of Hummus (oil-free kind).
3 - 6 Sun-Dried Tomatoes (from the jar).
Topping Idea: (feel free to use whichever you like or all at once.)
Spinach (optional).
Shredded Carrots (optional).
Red Bell Peppers, slices of diced (optional).
Green Bell Peppers, slices of diced (optional).
My Homemade Hummus (and oil-free) recipe
www.recipefy.com/en/hummus-no-tahini/recipes/616
1. Grab a slice of Whole Wheat Bread.
2. Spread some Hummus on it and place the Sun-Dried Tomatoes and/or other toppings.
3. Take the sandwiches and place them in a toaster oven for a few minutes and that's it.
main courses, bread, carrot, easy, healthy, hummus, quick, spinach, sun-dried tomatoes, vegan, vegetarian, whole wheat, bell pepper April 11, 2012 19:59
Share the recipe with your friends
No one has liked this recipe.
0 comments