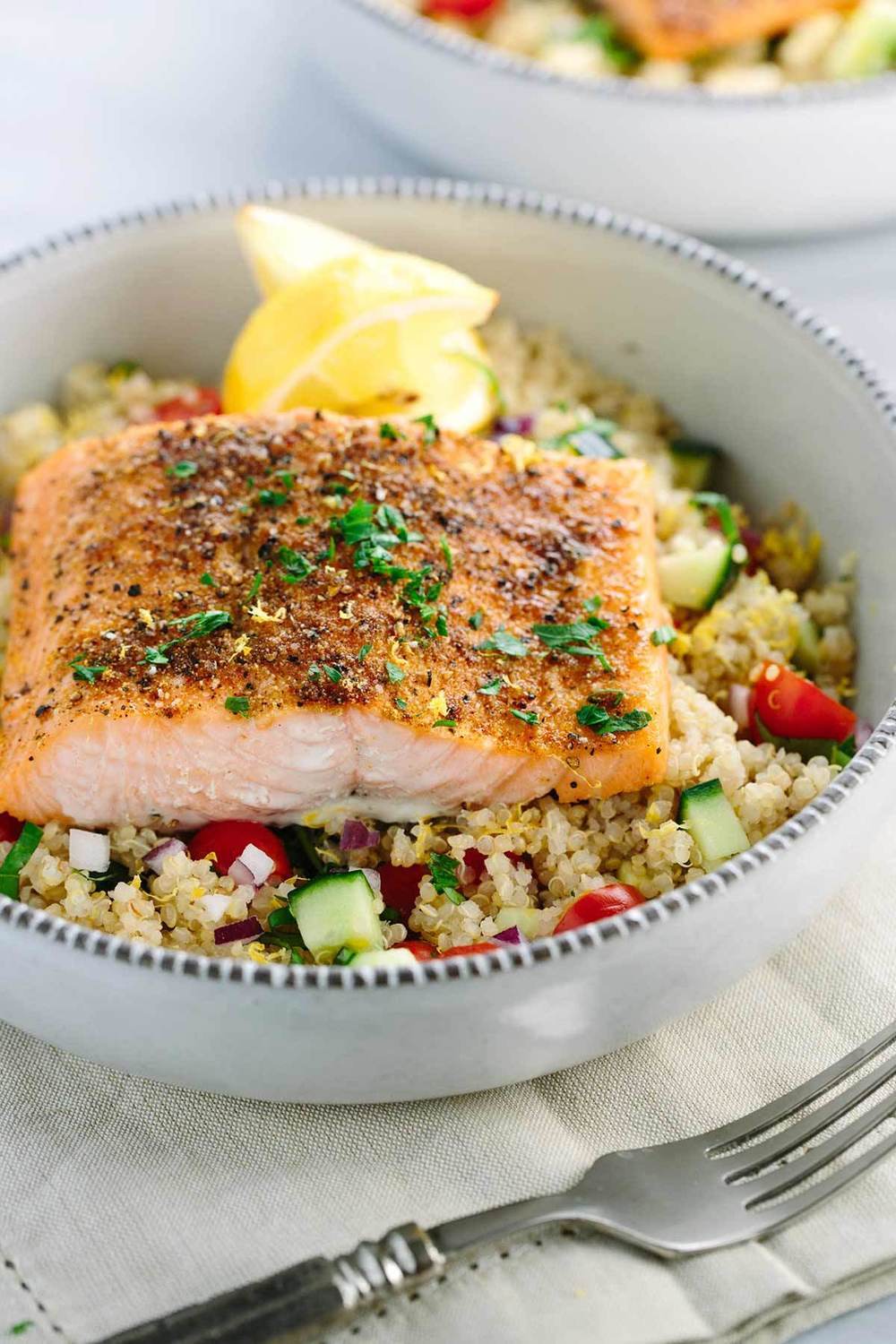 Ingredients
for 2-4 servings
1/4 teaspoons kosher salt
1/8 teaspoons black pepper
1/2 teaspoons cumin
1/4 teaspoons paprika
1-lb salmon fillet
2 lemon wedges
1/8 cups parsley chopped fresh
Prep. Time → 5 min
Cook Time → 10 min
1. In a small bowl combine salt, pepper, cumin and paprika. Line a sheet pan or glass dish with foil and lightly grease with olive oil or nonstick cooking spray.
2. Transfer salmon fillets to pan. Evenly coat the surface of each fillet with about ½ teaspoon of the spice mixture. Place the lemon wedges on the edge of the pan with salmon.
3. Broil on high with the rack placed in the lower third of the oven for 10 to 15 minutes, or until salmon is cooked and flakes apart easily with a fork. Sprinkle with parsley and serve with roasted lemon wedges.
main courses, fish, salmon, dinner, protein September 25, 2017 04:57
Author https://jessicagavin.com/mediterr...
Share the recipe with your friends
No one has liked this recipe.
0 comments