Ingredients
for 6 servings
1 tablespoon olive oil
2 cloves garlic, minced
1 onion, diced
1 1/2 cups basmati rice
1 (8-ounce) can tomato sauce
1 1/2 cups vegetable broth or chicken broth
1 cup corn kernels
1/2 cup diced carrots
1/2 cup frozen peas
1/4 teaspoon chili powder
1/4 teaspoon cumin
Kosher salt and freshly ground black pepper, to taste
2 Roma tomatoes, diced
2 tablespoons chopped fresh cilantro leaves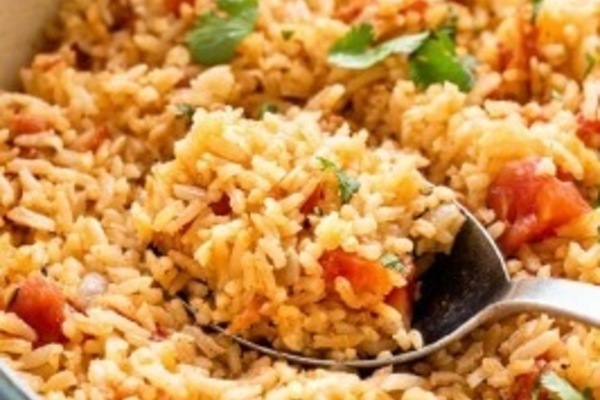 1. Heat olive oil in a large skillet over medium heat. Add garlic and onion, and cook, stirring frequently, until onions have become translucent, about 2-3 minutes. Stir in rice until toasted, about 2 minutes.
2. Stir in tomato sauce and vegetable broth, and bring to a simmer, about 2 minutes. Stir in corn, carrots, peas, chili powder and cumin; season with salt and pepper, to taste. Bring to a boil; cover, reduce heat and simmer until rice is cooked through, about 13-16 minutes. Stir in tomatoes.
3. Serve immediately, garnished with cilantro, if desired.
side dishes May 23, 2022 17:01
Author Damn Delicious
Share the recipe with your friends
No one has liked this recipe.
0 comments