Ingredients
for 1 bicchiere
50 ml di rum bianco cubano
soda / acqua gasata q.b.
succo di 1 lime (meglio se bio)
3 cucchiaini di zucchero di canna
8 foglie di menta fresca
ghiaccio tritato q.b.
1. Versare in un bicchiere alto lo zucchero di canna e le foglie di menta lavate. Servendosi di un pestello, schiacciare le foglie di menta contro il lato interno del bicchiere così da sprigionarne l'aroma
2. Aggiungere il succo di lime, le bucce del lime stesso (lavate) e pestare ancora per qualche secondo.
3. Riempire il bicchiere di ghiaccio tritato, aggiungere il rum e, per ultima, la soda o acqua frizzante. Mescolare e servire decorando con un rametto di menta.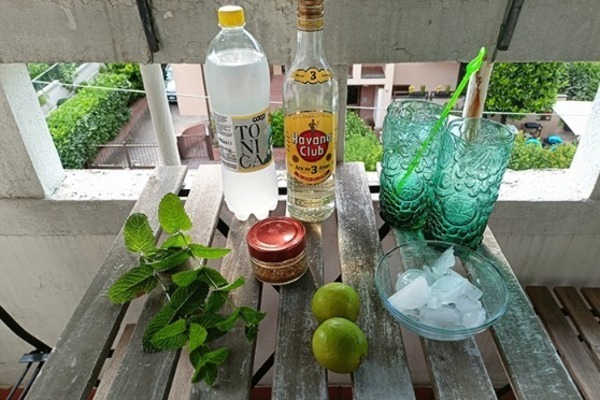 drinks, aperitivo, cocktail, mojito October 15, 2023 16:16
Share the recipe with your friends
No one has liked this recipe.
0 comments