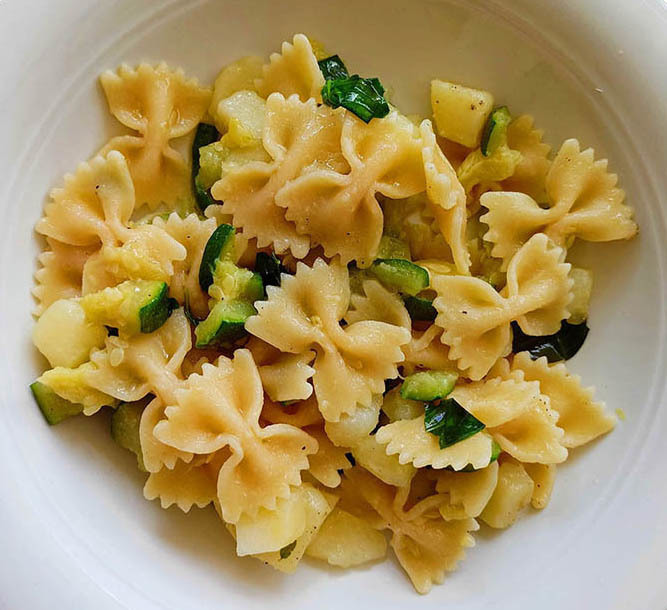 Ingredients
for 6 persone
400 g di maccheroncini o pennette (bene anche farfalle)
5 zucchine medie
4 patate medie
1 mazzetto di basilico (oppure basilico surgelato)
olio extravergine di oliva, sale, pepe
Parmigiano Reggiano q.b.
Prep. Time → 10 min
Cook Time → 20 min
1. In una pentola piena di acqua salata bollente versare le zucchine e le patate, tutte tagliate a dadini.
2. Dopo 10' buttare la pasta nella stessa pentola, mescolando di tanto in tanto.
3. In un pentolino a parte soffriggere il basilico nell'olio un paio di minuti.
4. Scolare la pasta al dente insieme alle patate e alle zucchine e condirla con l'olio con il basilico. Regolare di sale e pepe e aggiungere una generosa spolverata di Parmigiano Reggiano.
starters, pasta, patate, zucchine, pastasciutta, pasta alle verdure, ricetta vegetariana October 15, 2023 19:40
Share the recipe with your friends
No one has liked this recipe.
0 comments