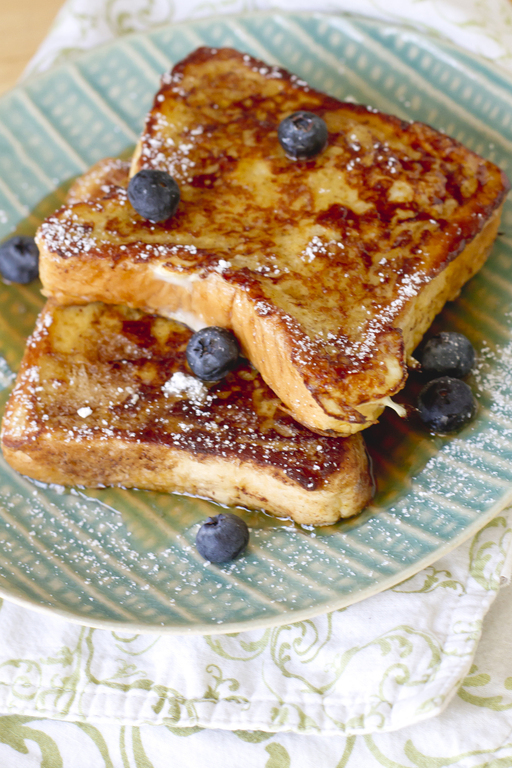 Ingredients
for 2-3 slices of toast
2 eggs
1/4 cup cream
1 tsp vanilla extract
1/4 tsp cinnamon
A few shavings of nutmeg
1/4 teaspoon salt
A couple slices of bread
Maple syrup and powdered sugar for topping
Prep. Time → 10 min
Cook Time → 5 min
1. Mix all ingredients in a bowl. Soak bread in mix, flipping on each side.
2. Heat pan to medium-high heat and cook bread for several minutes on each side, until browned.
3. Top toast with maple syrup and powdered sugar.
main courses, breakfast, brunch July 06, 2014 09:01
Author Patrick is awesome
Share the recipe with your friends
No one has liked this recipe.
0 comments