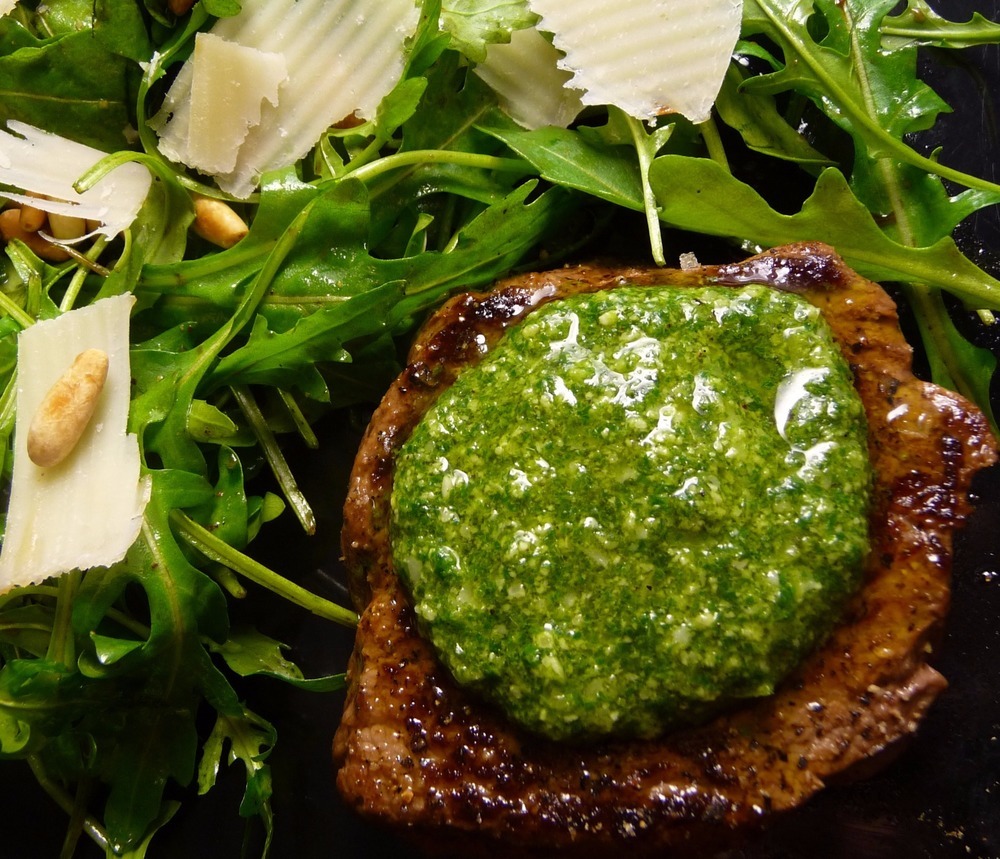 Ingredients
for 4 Servings
* 1 ½ cups of fresh basil leaves
* 1/4 cup freshly grated Parmesan cheese
* 1/4 cup of Nut Kreations Sprouted Almonds
* 3 cloves of garlic
* 1/2 teaspoon lightly packed finely grated lemon zest
* 1/2 cup of extra virgin olive oil
* Salt and pepper to taste
Prep. Time → 10 min
Cook Time → 5 min
1. * Using a food processor combine the first five ingredients. You'll want it to become the consistency of a thick paste.
* Turn on the food processor's motor and slowly pour the olive oil through the feed tube. Stop the machine when the oil is completely blended in.
* Add more olive oil if you'd like a thinner consistency.
* Cover and refrigerate until you're ready to use it.
main courses, cheap, dip, easy, fast, italian, marinade, pesto, quick, sauce May 18, 2015 18:29
Share the recipe with your friends
No one has liked this recipe.
0 comments