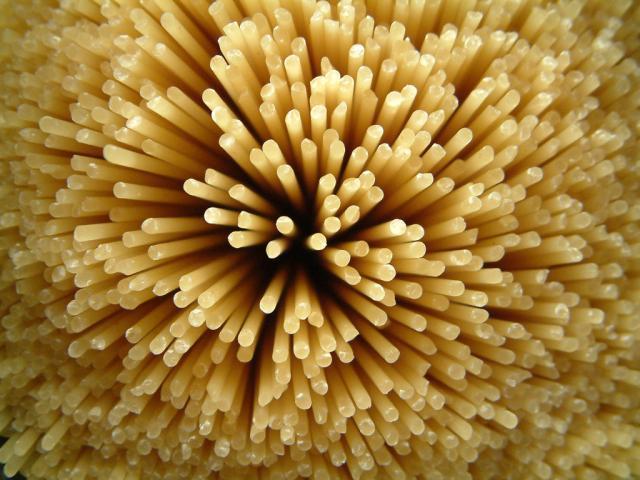 1/4 c extra virgin olive oil
1 lb of large raw shrimp, peeled & deveined
4 large garlic cloves, peeled and minced
1/2 tsp of red pepper flakes (or spice to your taste)
1/2 c dry white wine
1 tsp sea salt + 1/2 tsp for pasta water
1/2 tsp black pepper
6 tbsp unsalted butter
3/4 lb of angel hair or thin spaghetti pasta
1 large mango, chopped
Prep. Time → 10 min
Cook Time → 10 min
1. Fill large pan with water add about 1/2 tsp of salt to water and put on med-high to boil for pasta.
While the water is heating, in a large, deep skillet heat pan over med-high heat and add olive oil.
When olive oil is heated (not smoking) add shrimp and quickly saute till just pink (do not overcook).
Remove shrimp, put in bowl off to the side for later.
In the same skillet add red pepper flakes and garlic, stirring until garlic becomes fragrant (about 1 minute), then add wine, salt and pepper and continue heating for 1 more minute.
Add butter to skillet, when melted, put shrimp back in skillet and remove the skillet from the heat.
Add pasta to your pot of boiling water and cook till al dente (about 3-4 minutes for angel hair and 5-6 minutes for thin spaghetti)
Drain pasta and toss pasta in skillet with sauce, add in chopped mangos and serve immediately.
main courses, easy cooking, pasta, shrimp February 11, 2012 23:09
Share the recipe with your friends
No one has liked this recipe.
0 comments