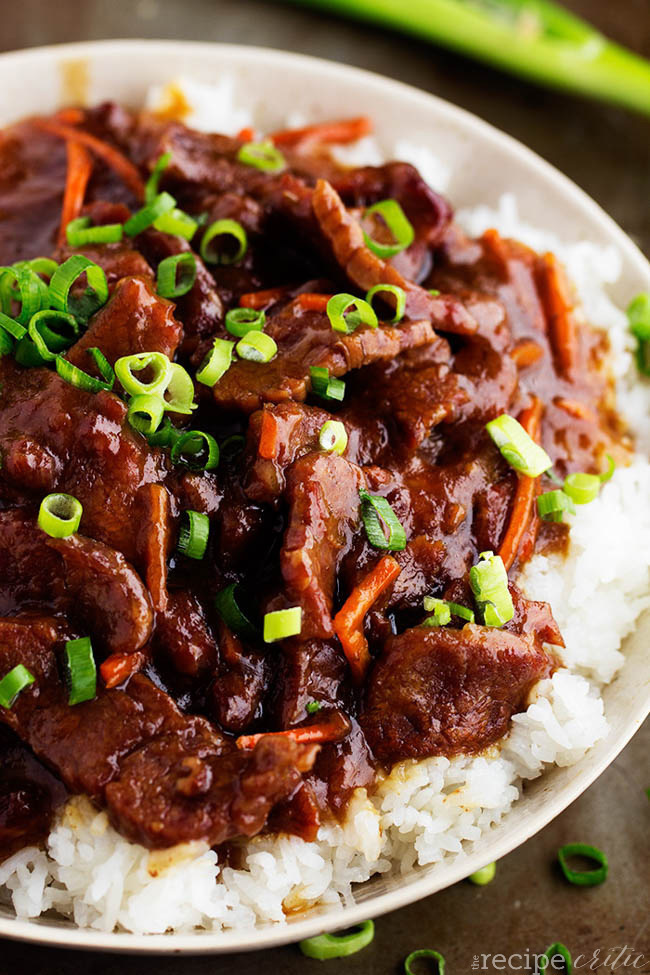 Ingredients
1 1/2 pounds flank steak
1/4 cup cornstarch
2 tbsp olive oil
1/2 tsp minced garlic (I used more)
3/4 cup low sodium soy sauce
3/4 cup water
3/4 cup brown sugar (nope too sweet...I would do under 1/2 cup)
1 cup grated carrots
sliced green onion or cilantro for garnish
1. 1. Cut flank steak against grain into thin strips. In a ziplock bag add flank steak and cornstarch. Shake to coat.
2. 2. Add olive oil, garlic, soy sauce, water, brown sugar and carrots to slow cooker. Stir ingredients. Add coated flank steak and stir again until coated in the sauce.
3. 3. Cook on high 2-3 hours or on low 4-5 hours until cooked throughout and tender. Serve over rice and garnish with green onions.
4. NOTE: You could also add some ginger or chili flakes fora bit of a stronger flavour
main courses January 11, 2017 16:36
Share the recipe with your friends
No one has liked this recipe.
0 comments