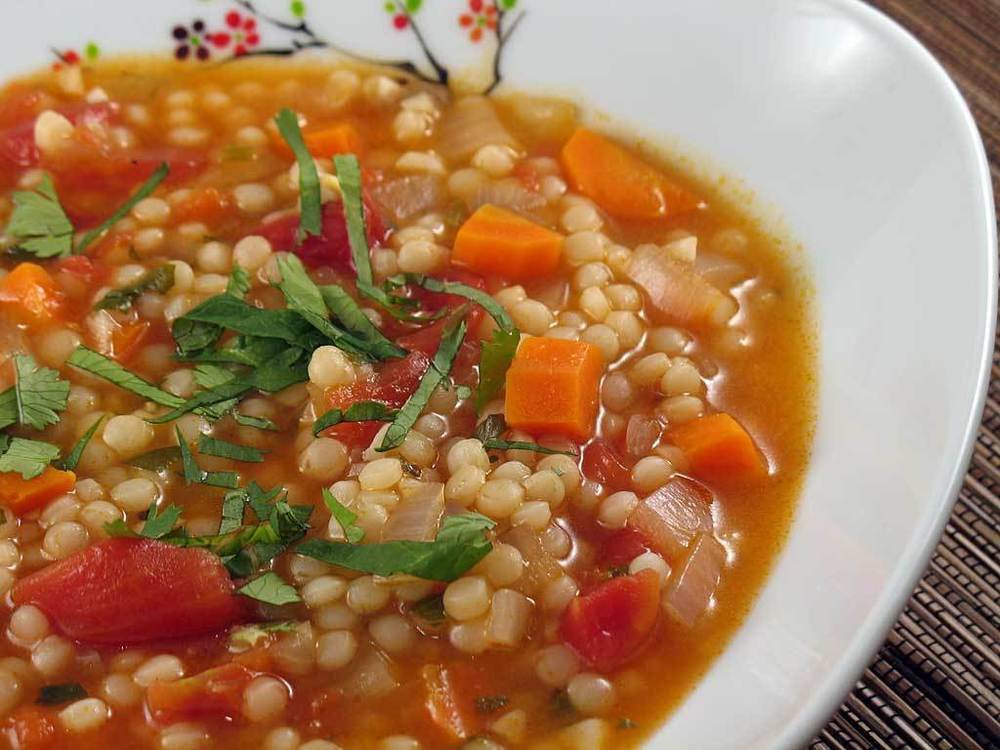 Ingredients
for 6-7 servings
2 tablespoons olive oil
2 onions, chopped
3 celery stalks, sliced
2 large carrots, sliced
3 garlic cloves, minced
ground cumin, scant 1 teaspoon
cayenne pepper, scant 1 teaspoon
paprika, scant 1 teaspoon
salt and ground black pepper to taste
1 can diced stewed tomatoes
6 cups chicken stock
3 tablespoons parsley, roughly chopped
1 whole roasted chicken, shredded into bite size pieces
2/3 cup couscous
Prep. Time → 15 min
Cook Time → 20 min
1. Heat the olive oil in a large stockpot on medium high. Add onions and saute for 5 minutes, stirring occasionally. Add carrots and celery, saute for 3 minutes. Add garlic, cumin, cayenne pepper, paprika, salt, and black pepper and continue sauteing for 3-4 minutes.
2. Pour in can of stewed tomatoes and chicken stock and bring soup to a boil. Add parsley, then lower heat and simmer for ten minutes.
3. Stir in couscous and shredded chicken, and simmer for another ten minutes.
main courses, chicken, moroccan, soup, stew, multi-day, dinner, lunch, spicy January 20, 2015 06:26