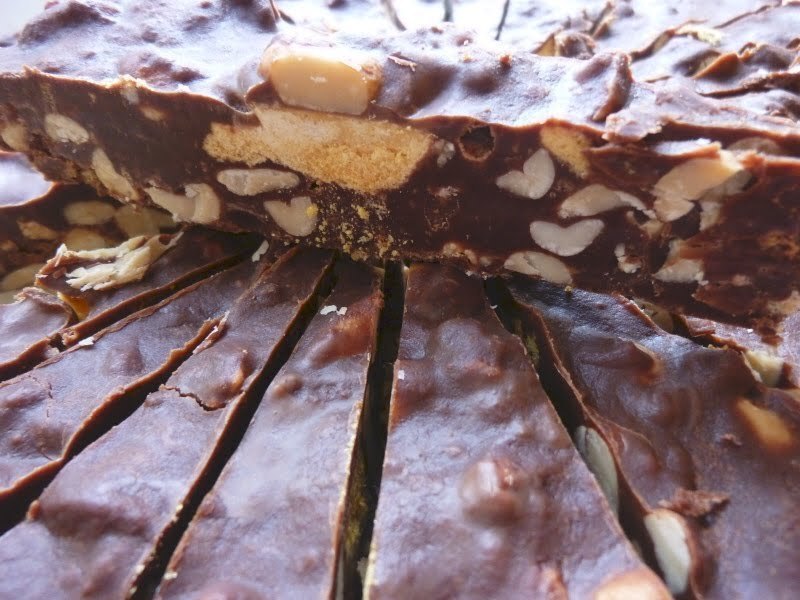 Ingredients
for Approx 20 pieces
200g milk chocolate
100g dark chocolate
125g unsalted butter
1 x 15ml tbsp golden syrup
250g salted peanuts
2 x 80g Crunchie bars
Prep. Time → 15 min
Cook Time → 0 min
1. Get the butter and the golden syrup melting on a low heat in a heavy based pan and break up the chocolates and add that to the golden sludge.
2. Put the peanuts into medium mixing bowl and break and crumble in the Crunchie bars.
3. When the chocolate mixture has just melted, pour it over the nuts and honeycomb and stir together.
4. Pour into prepared tin, and spread out and flatten as much as you can, using a silicon spatula.
5. Cover and refrigerate for a few hours before cutting into chunks or wedges - depending on your tin of choice.
desserts, chocolate, milk, peanuts, salty, sweet November 08, 2011 18:58
Author The Clayton's Blog @ vipantrywedonthaveablogblog.bl...
Share the recipe with your friends
No one has liked this recipe.
0 comments