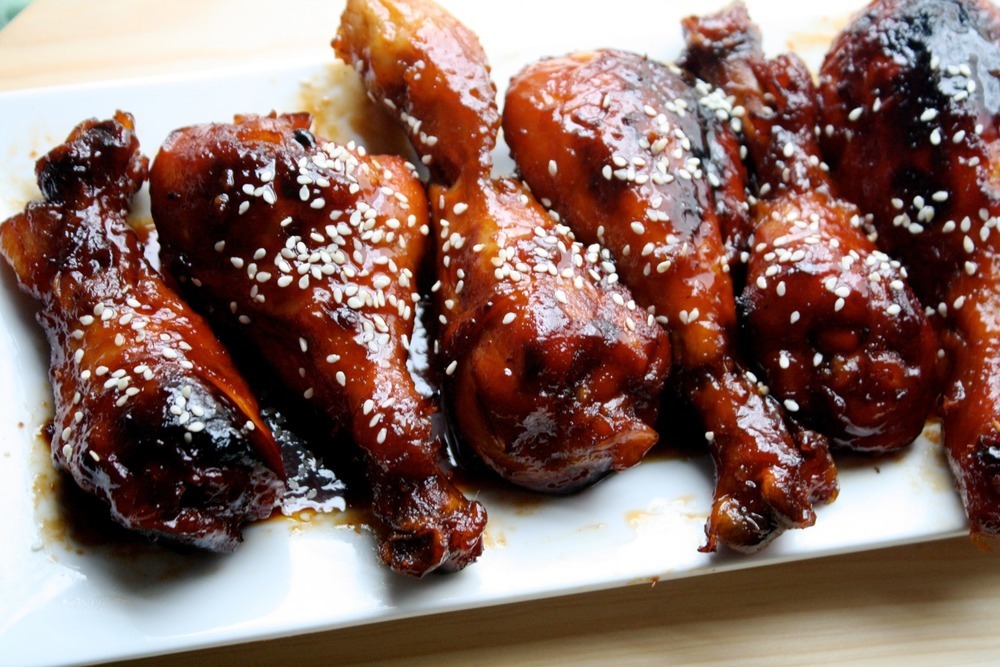 Ingredients
for Serves 3 people
1kg chicken drumsticks
1 cup tomato sauce
1 cup brown sugar
Soy sauce to taste (I used about 1/4 cup)
Minced garlic to taste (I used a heaped tablespoon)
Prep. Time → 10 min
Cook Time → 240 min
1. [Optional] Cut the skin off the drumsticks.
2. the tomato sauce, sugar and soy sauce and garlic to your taste.
3. Rub the marinade into the chicken, then place it into the slow cooker. Pour leftover marinade over the chicken.
4. Cover and cook on HIGH for 3-4 hours (I cooked longer so I could fork the flesh off the bone and serve like a pulled pork arrangement).
5. If you don't fork the flesh off the bone and you'd like to eat the drumsticks whole then make a sling out of foil to make it easier to get the chicken out once cooked.
6. [Optional] Transfer to an oven dish and bake at 180o for a few minutes to make the skin crisp. (I didn't do this - I really really hate chicken skin).
main courses, chicken, slow cooker, soy, drumsticks September 09, 2018 01:06
Author Slow Cooker Central : Kids by Paulene Christie ISBN 978073333922 p. 174
Share the recipe with your friends
No one has liked this recipe.
0 comments