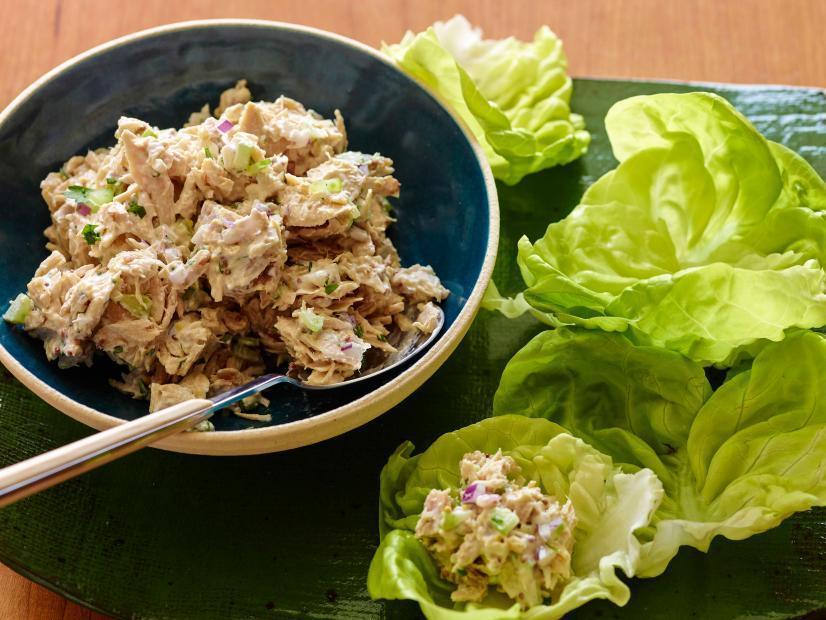 Ingredients
for 3 to 4 servings
2 6-ounce cans white meat tuna packed in water, drained
2 tablespoons minced celery
2 tablespoons minced red onion, soaked in cold water for 5 minutes and drained
1 teaspoon minced flat-leaf parsley
1/4 to 1/3 cup prepared mayonnaise
1 teaspoon Dijon mustard
2 tablespoons sweet pickle relish
Freshly ground black pepper
Freshly squeezed lemon juice (optional)
Prep. Time → 15 min
Cook Time → 0 min
1. In a small mixing bowl break up the tuna with a fork. Toss with the celery, onion and parsley. Add the mustard and season with pepper, to taste. Add 1/4 cup of mayonnaise and stir to combine. Add additional mayonnaise, if necessary, to bind salad ingredients together. Add lemon juice, to taste, if using.
main courses, lunch, salad, tuna July 27, 2020 14:07
Author https://foodnetwork.com/recipes/f...
Share the recipe with your friends
No one has liked this recipe.
0 comments