PPP's Followers
5 people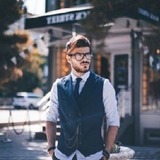 Manager in a popular online casino Canada-Gambling. I am fond of photography, learning new languages, travel. I keep a blog and write reviews for online games.
35 years old from Ontario, Canada, Canada. Last recipe 3 years ago.
Heyy guys whooo its summer !!!!! have a great summer enjoy yourselves and keep yourselves well !!!!!
23 years old from United Kingdom. Last recipe 10 years ago.