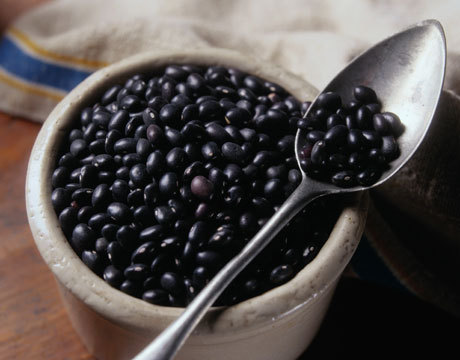 Ingredients
for 2-4 people.
Ready to Eat (Lower-Sodium) Canned Beans of your choice.
Tablespoon of diced Onion.
Tablespoon of diced Green Bell Peppers.
Tablespoon of diced Red Bell Peppers.
Clove of Garlic (Minced).
Vegetable Broth (Lower-Sodium & Oil-Free kind) or Water.
Salt & Black Pepper.
Tablespoon of Tomato Paste (when you have Red Beans or Chickpeas).
Thinly sliced Carrots (when you have Red Beans or Chickpeas).
Cubed Potato (when you have Red Beans or Chickpeas).
1. Take a tablespoon of diced Onions, tablespoon of diced Green Pepper, and a tablespoon of diced Red Pepper. Place it all into a tall pot with a small amount of Vegetable Broth; enough to cover the bottom of the pot. Cook until the onions become more transparent.
2. Toss in the minced Garlic clove and cook for a minute.
3. Throwing in the beans with its liquid is best; I typically do not drain the beans. That is why using lower-sodium canned beans is best. Place the beans in the pot and add as much water as need to make it more of a soup consistency or less water to make it as a side for rice.
4. (If you used Red Beans or Chickpeas, add in the Tomato Paste, sliced Carrots and cubed Potato now.)
5. Add Salt and Black Pepper to taste.
6. Cook it all together for about 30minutes, without a lid, to let the flavors melt together. Canned beans will not need to be cooked as much.
7. This recipe is great for any type of bean really.
main courses, soup, cuban, beans, healthy, vegan, vegetarian, chickpea, carrot, onion, potato, garlic, vegetable broth, bell pepper, tomato paste April 10, 2011 11:33
Author Family Recipe