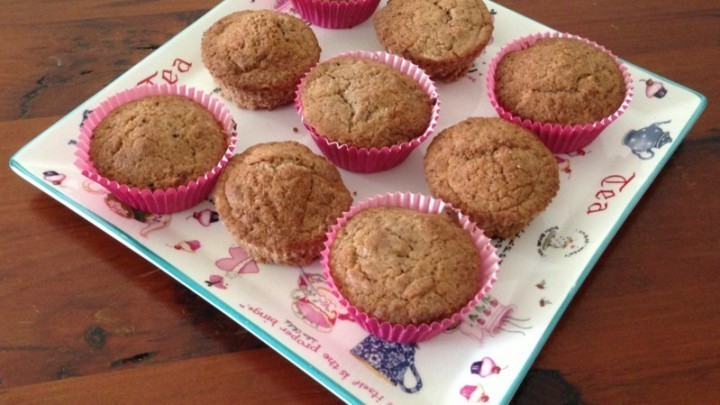 Ingredients
for 12 cupcakes
250g butter
250g Natvia
250g gluten free self raising flour
4 eggs
1 tablespoon vanilla extract
3 tablespoon cocoa powder
Prep. Time → 15 min
Cook Time → 20 min
1. Place cupcake cases into a cupcake tin, heat oven up to 190°C or 170°C on fan bake.2. Combine butter, Natvia and vanilla extract in a mixing bowl and beat until light and fluffy. Add the eggs one at a time, add a little flour after each egg, gently mixing with a whisk to combine. Next, add the cocoa and gently combine.
Divide the mixture into the cases and bake for 15 – 20 minutes until golden and risen. If unsure that they are baked right through, insert a skewer and check that it comes out clean.
When cool, they are delicious as is, or you can ice with your favourite frosting!
desserts, baking, breakfast, gluten free, natvia, snacks April 10, 2015 14:36
Author Andrea H
Share the recipe with your friends
No one has liked this recipe.
0 comments