emanuela's Followers
10 people
"Be happy for this moment. This moment is your life." Content manager at Eduzaurus. My hobby is cooking, favorite dish to cook - lasagna, I know more than 12 different recipes. Also, I love to play guitar and hiking.
32 years old from Baltimore, United States.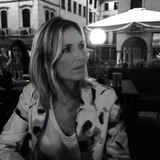 " La cucina e' di per se' scienza. Sta al cuoco farla divenire arte" G. Marchesi. Musicista e filosofa per formazione. Bibliotecaria per professione. Cuoca per passione. Follow me also in Instagram: serendipity6.6
52 years old from Venezia, Italy. Last recipe 7 years ago.