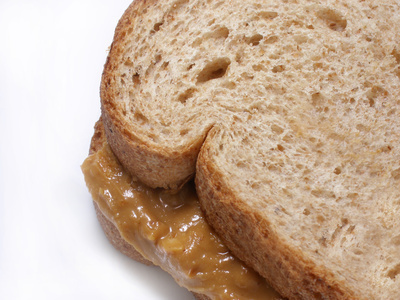 Ingredients
for 1 person.
2 slices of Whole Wheat Bread.
Peanut Butter or other Nut/Seed Butter of your choice (added oil-free kind).
Honey.
My Homemade Nut Butter (and added oil-free) recipe
www.recipefy.com/en/homemade-nut-butter/recipes/649
1. Take one slice of Bread and spread Honey on it as you would with jelly/jam.
2. Take the other slice and spread on the Peanut Butter and there you have it.
main courses, peanut butter, bread, vegetarian, healthy, easy, quick, whole wheat, honey, nut butter April 10, 2011 14:01
Author old friend, Kris.