Gabi Bi's Followers
6 people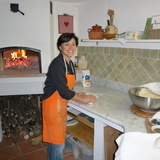 La mia passione il forno a legna
66 years old from Firenze, Italy. Last recipe 5 years ago.
Una nuova idea di libro dinamico del giornalista-scrittore Mario Pappagallo, in collaborazione con l'editor Antonella Santoro. A new idea of dinamic book of the journalist-writer Mario Pappagallo, in collaboration with his editor Antonella Santoro.
58 years old from Milano, Italy. Last recipe 10 years ago.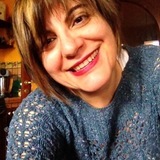 Mi chiamo Alfy, vivo in Sicilia...mi piace cucinare, leggere, dipingere, andare in palestra, ascoltare buona musica. Mi piace esprimere la mia fantasia in tutto ciò che è arte
from Catania, Italy. Last recipe 9 years ago.